---
RI002 - Count The Thief - 02/2016
updated: 2022-02-03
Workload at Rice started to pick up day by day even with only 4 main people. I remember we started to do 2 films in parallel. Doing camera work, recording and editing, I started to feel a little overwhelmed having to split my head for so many roles in one project with very limited time.
Because this project involved 4 people and a live concert, Andy and Linh contacted Yolo Pictures, a production house specialises in fictional films to help us out. This was the first time I get to work with Phương and Thành who helped with camera work at the concert. Without their effort, the film would not have been with such quality.
Count The Thief is a progressive rock band from Bangkok. Strong energy with a modern texture, they create a very exciting atmosphere. Four men in such casual appearance but their music is not at all casual with a lot of contemporary touch is a very interesting contrast. What we managed to record don't do enough justice for the atmosphere that created at the live venue. You can find them on facebook and youtube to get the most up to date on their progress.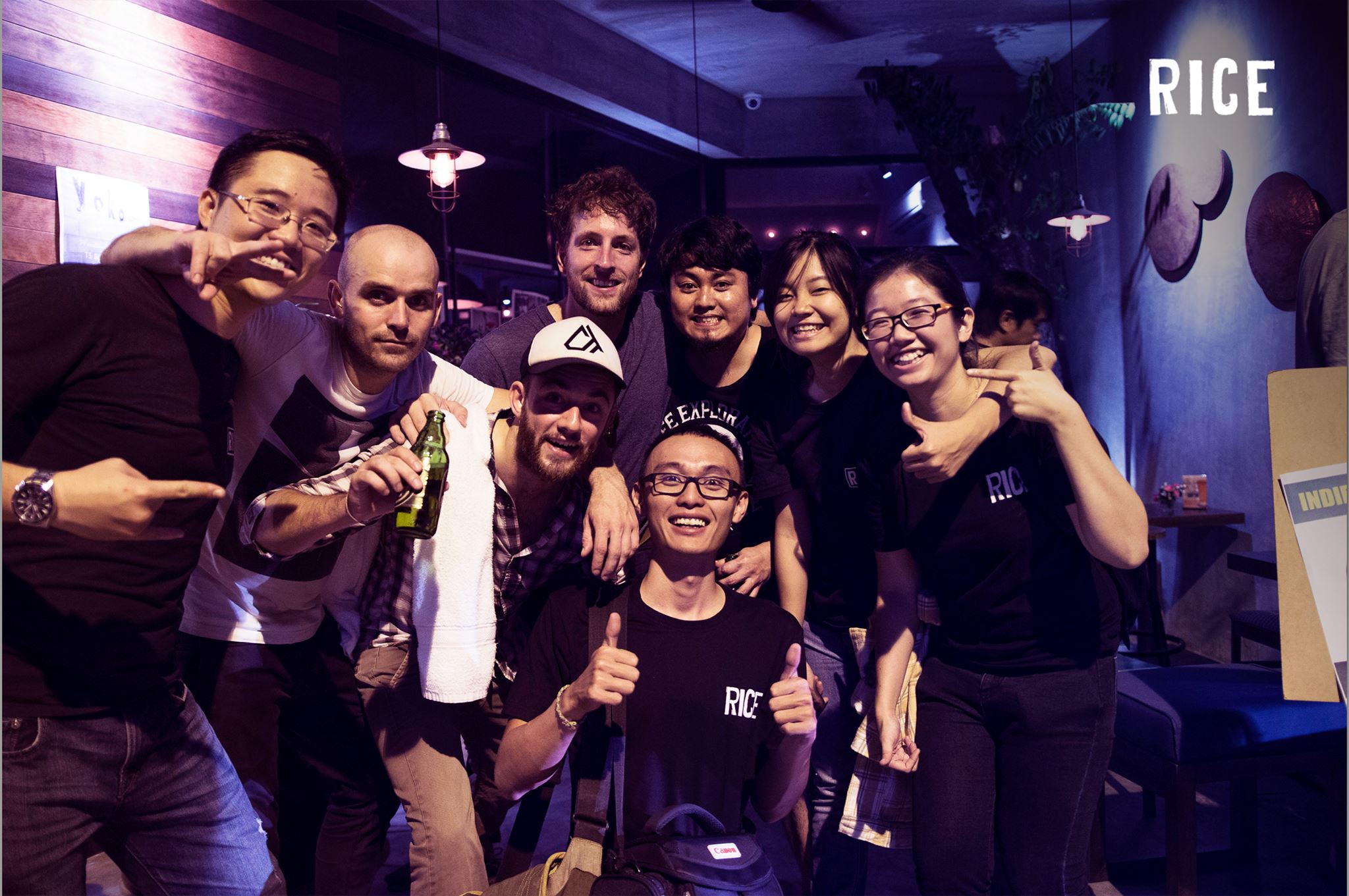 It was a shame that we recorded the interview with a beer brand without hidding their logo even though they never sponsored for the project. The audio for the interview was also not up to par because I had to do too many things at the same time. Beside we didn't have enough mic to record 4 people at the same time.
---
Credits
published: 2016-02-27
/Production Unit/
/Executive Producer/
/Producer/
/Director/Location Sound/Editor/
/Cameramen/
Tăng Kiều Phương (Yolo)
Văn Ngọc Thành (Yolo)
Trung
/Sound Engineer/
/Colorist/
Special Thanks to:
---