---
TR001 - The A Team / Chuột (NGẮN) - 08/2015
cập nhật: 2022-01-28
I don't like sitting in class. I think it is equivilent to forcing the audience to watch a play. Studying to me is a lonely bussiness and can only be done volentarily. I don't know how it goes for the public university in Việt Nam but at RMIT, we had this illusion of choosing our subject (because sooner or later we would had to do all of them). Anyway, every term in RMIT was 3 months. That time I had Khoa.
I was suprised to realized that this was class for filmmaking. Maybe it was only me being suprised coz none of the other guys seem to like getting drunk very much. We had to chooe our teammates. If I remember correctly, our team was the last 5 person that no one wants to be with.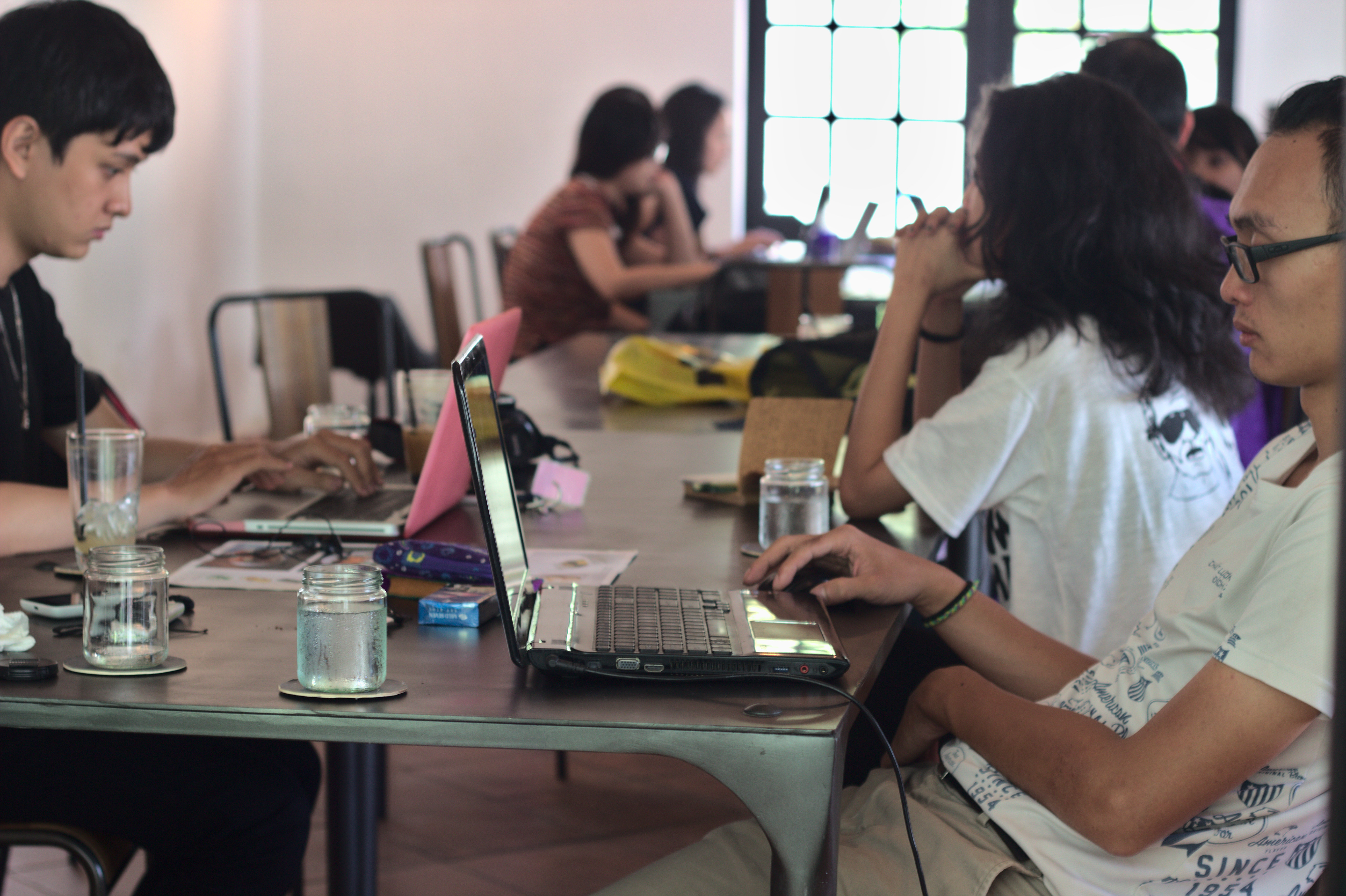 Each group had to choose a director. I remember after that day we all avoided going to class. Only when time was running out, we would started to get in touch to work out a plan to not have to re-take this class. Sitting in a cafe, I was thinking if we have to put our own money to make this film and find a location by ourselves too, perhaps we don't need a story with so many characters. Finally, the whole team decided to choose Minh Anh as the director. Because Mía had the most cost effective idea - one character in one room.
So with just that we start the project. Vy with her big network was nominated to be the Producer. She managed to find an interesting room and a group of friends (who were also filmmakers but wasn't studying at RMIT). These guys were willing to cast for the film with no budget. We decided to choose Di as our actor even though we had no script. After a couple of days laying around the room which was supposed to be Di's clothing shop, I started to rush everybody to do some work because I really don't want to waste time re-taking any subject.
This picture I took at the apartmant of the group of friends that offer us the location for filmming. Anyway, we didn't shoot here but 5 floor above.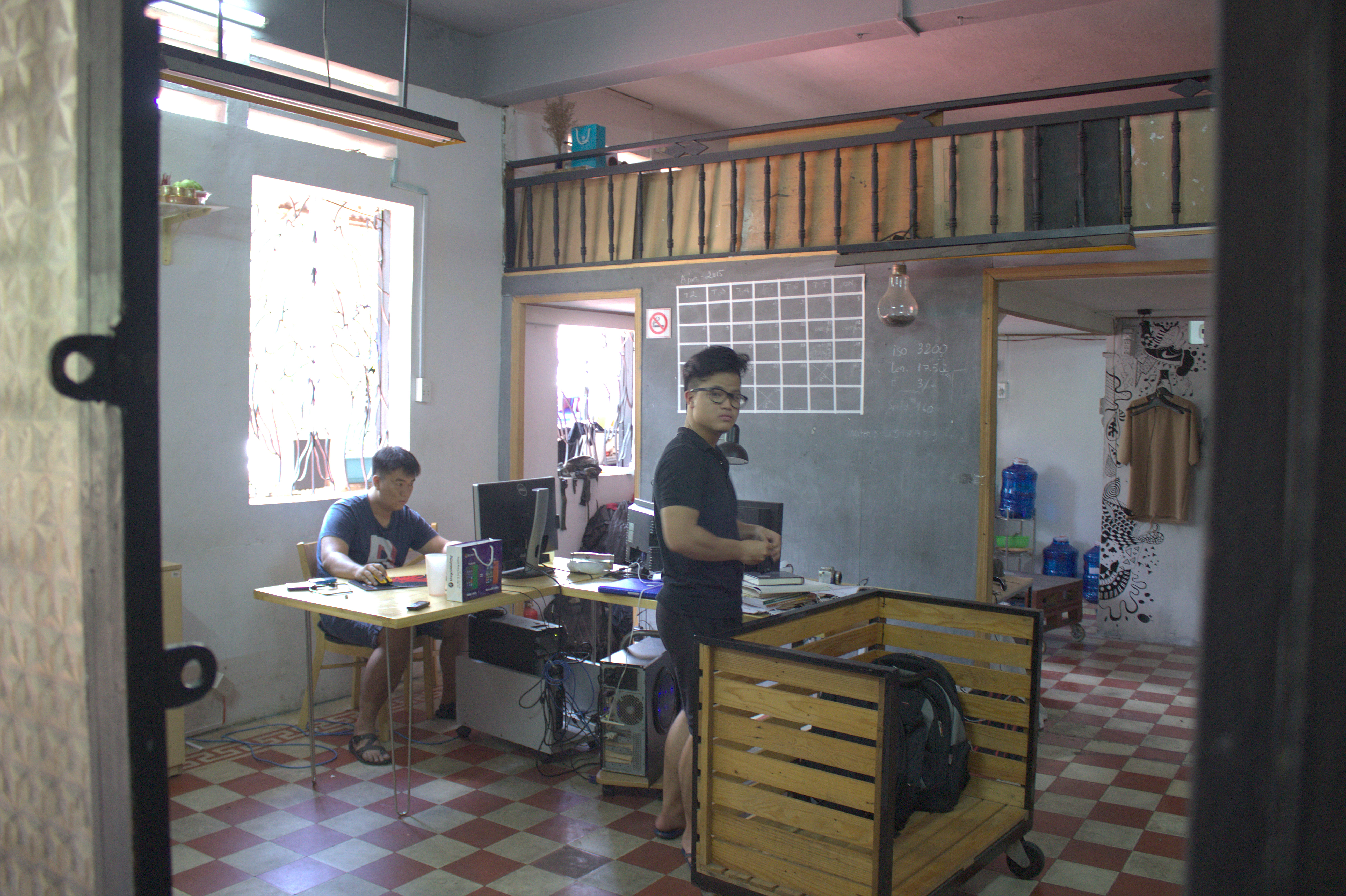 We finnally had to gather and work out a story for the film. An idea striked me at this moment - if the character doesn't go out of the room, his room must be filled with stuff. So I called all my friends to ask for junks that they have laying around that they would like to throw away. Mía and Vy sat down together to build on the background story for our character. Meanwhile My took care of the costume. We were writing as we shoot. With a camera borrowed from Ca-Nông, and lighting equipment bringing from school to the 5th floor, Giang's frame didn't look too bad. On the last day of filmming, it suddenly rain like hell and so that was that. Mía then cut the film as she was writing the dialoge.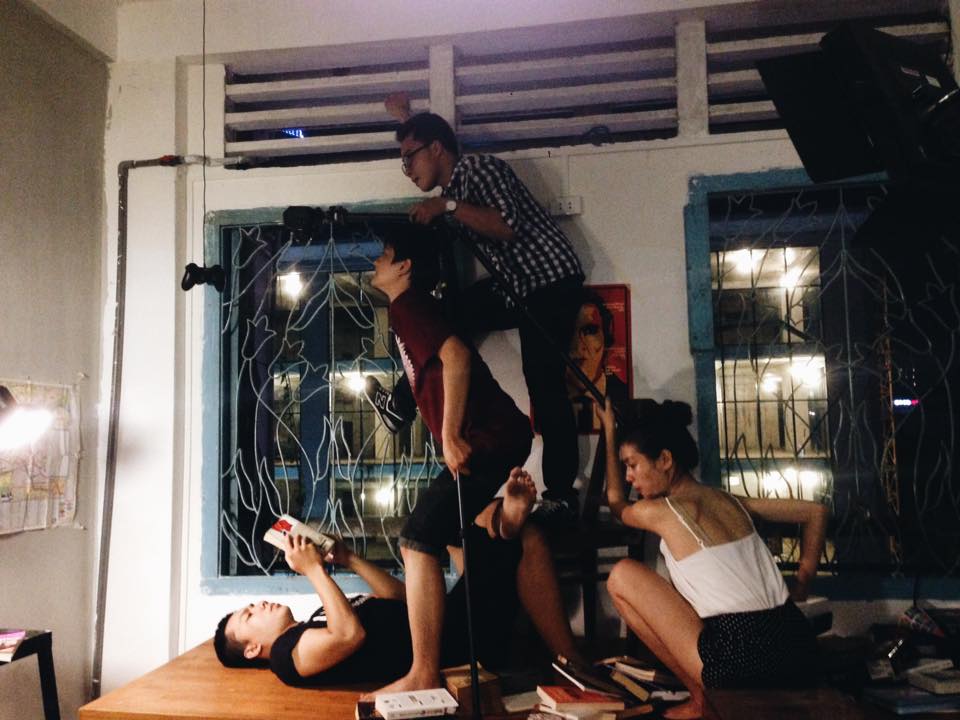 At this time I still had my rehearsal studio and was planning to may be transform it to become a recording studio. Like the Sydney film, I realized there were no music. So I contacted Cá Hồi Hoang for support. The band was a big help! They even gave me everytrack individually to re-mix for the film. I felt I needed something to change tone, so I got B5Lee, a friend from Korea to record a guitar track at the end of the film just to create a different mood.
With a story of a lonely character, I had the idea that this character would speak a different accent just to push this concept a little more. Di came over to my studio to record with a condensor mic I borrowed from Đồ-rê-mi. His effort with the Huế accent is what made the character in the final film. Everybody seem to agree with the idea but advised me to use Di's own voice. I just watched the film again. I think not only the voice but I made a lot of terrible decisions.
The last minute before submission, Giang rendered a bad files and said that he couldn't render another one because he was busy with another film for another group. At that point I threaten to knock him out the next time I see him. The violent ransom was very effective. I think to this day, Giang is still pissed off with me for that. But even if I can reverse time, I would still do and say exactly the same thing.
Anyway, we were given some sort of award for the films. The girls went to get it. I was busy drinking.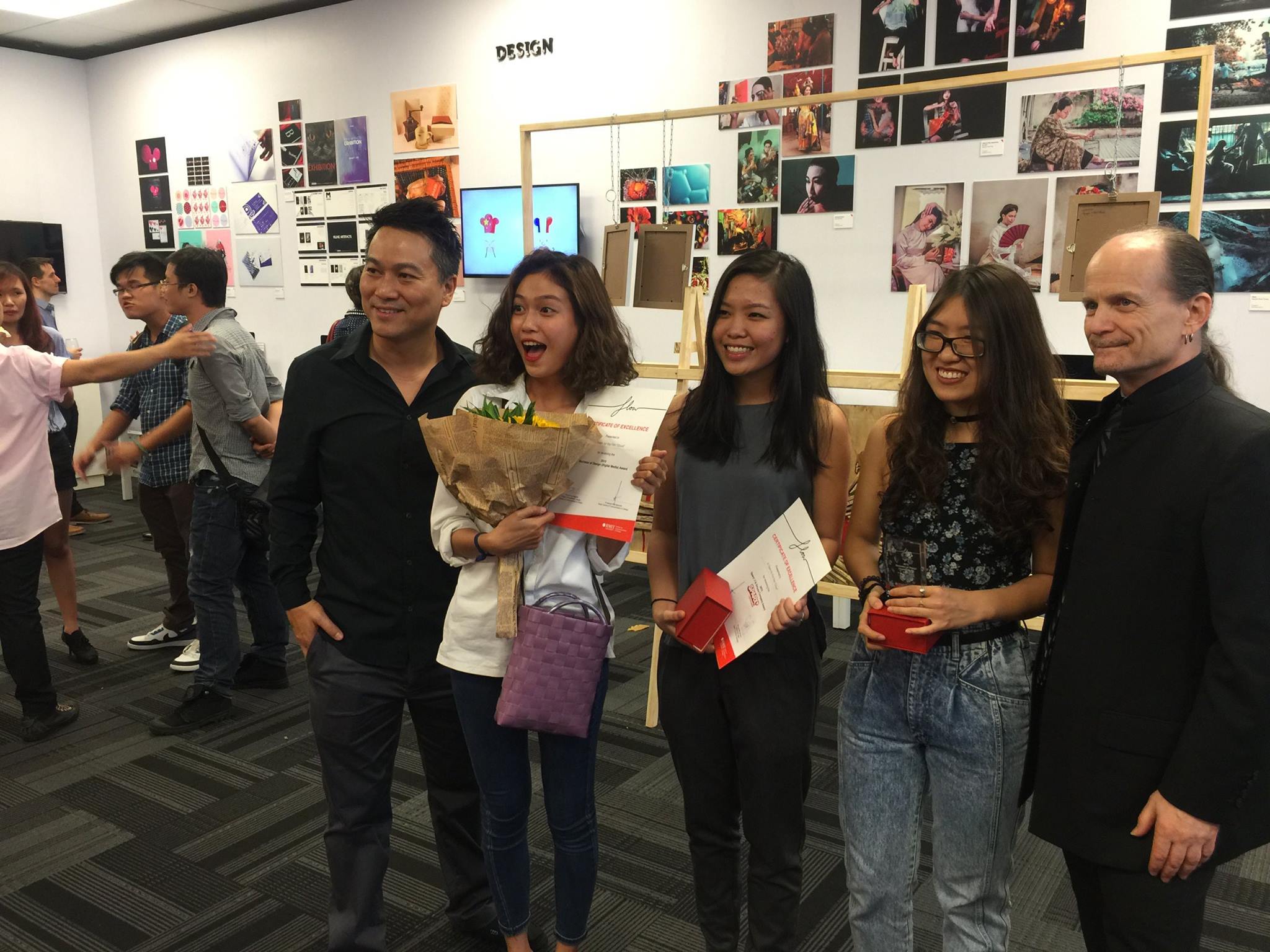 ---
Credit
phát hành: 2016-05-30
Production Unit:
RMIT (Sài Gòn) / Design Apartment (Digital Mutimedia) / The A Team
/Actor/
/Writer/Director/Editor/
/Producer/Casting Director/Animation/
/Costume Designer/
/Cameraman/Lighting/Colorist/
/Location Sound/Sound Mixer/Production Design/
/Music/
Special thanks to:
Phan Đạt
Ca-Nông
Nguyễn Nam
Nhất Vũ
Đạt Tống
Anh Trân
Trần Đình Duy
Lâm Quang Khải
B5Lee
---
Kết Chương - RMIT
Sau dự án này, thầy Khoa tổ chức một chuyến đi đến thăm Digipost - công ty chuyên xử lý hậu kỳ phim quảng cáo thành lập năm 1994 và đã giải thể năm 2019.
Đêm trước chuyến thăm này, tôi đi nhậu và đến trễ hơn mọi người. Khi có mặt tôi tỉnh hẳn rượu vì không thể ngờ được ngồi xem phim cả ngày lại có thể là một công việc chân chính. Văn phòng ở Digipost đa số nhìn như phòng khách ở nhà tôi mà chỉ dùng để xem phim. Phòng nào cũng có sofa và hai ba cái TV để xem phim.
Tôi đắn đo một vài hôm và rồi xông vào phòng của Khoa ở RMIT đòi kiếm cách cho tôi vào làm ở đấy. Khoa hỏi tôi có chắc không và nhắc rằng đây là tổ chức chuyên nghiệp. Trong đầu tôi nghĩ nếu nằm xem phim mà có thể coi là chuyên nghiệp được thì tôi chắc chắn là chuyên gia. Tôi trả lời "Sure!" và đánh dấu chấm hết cho chương này.
---